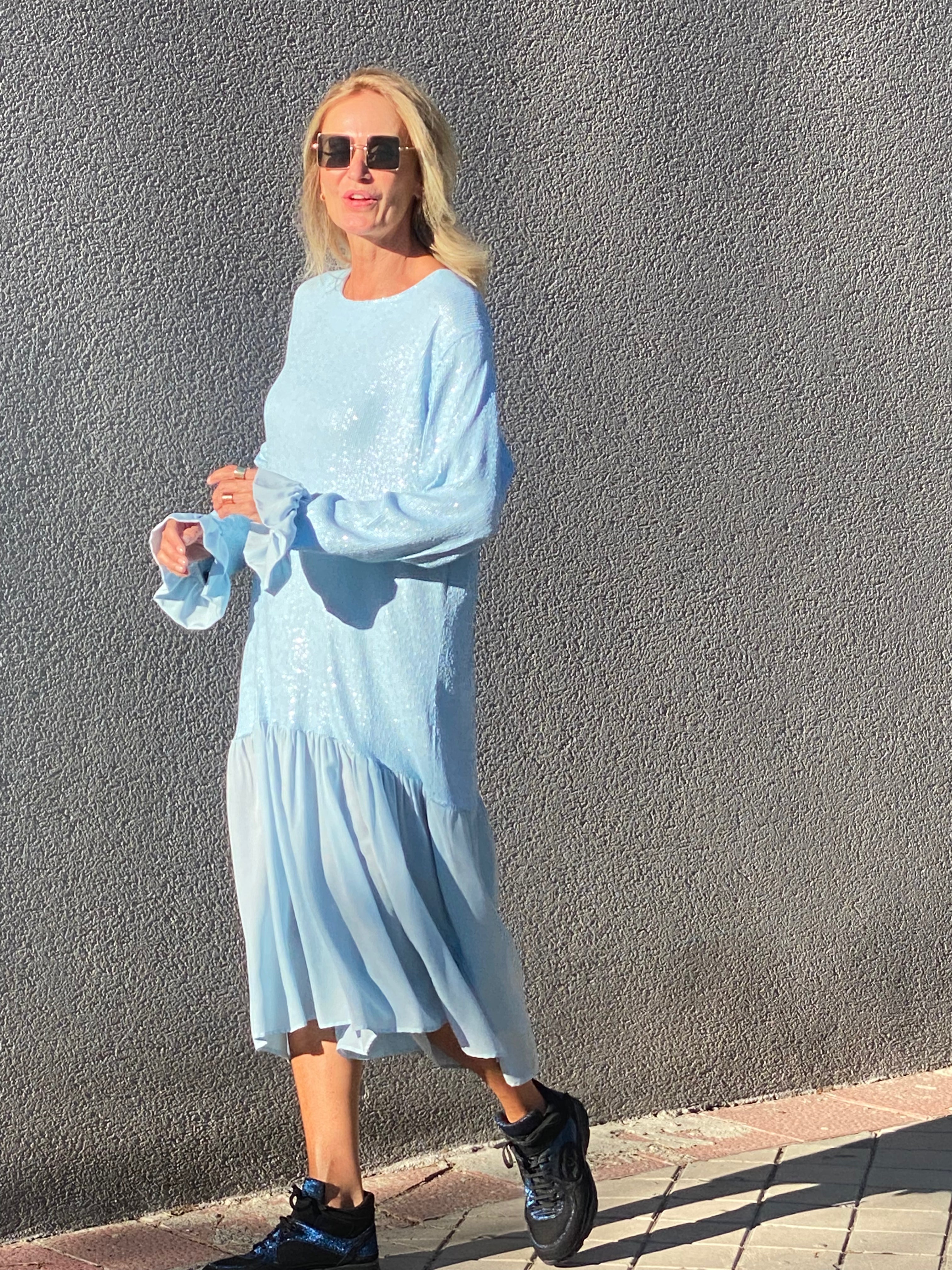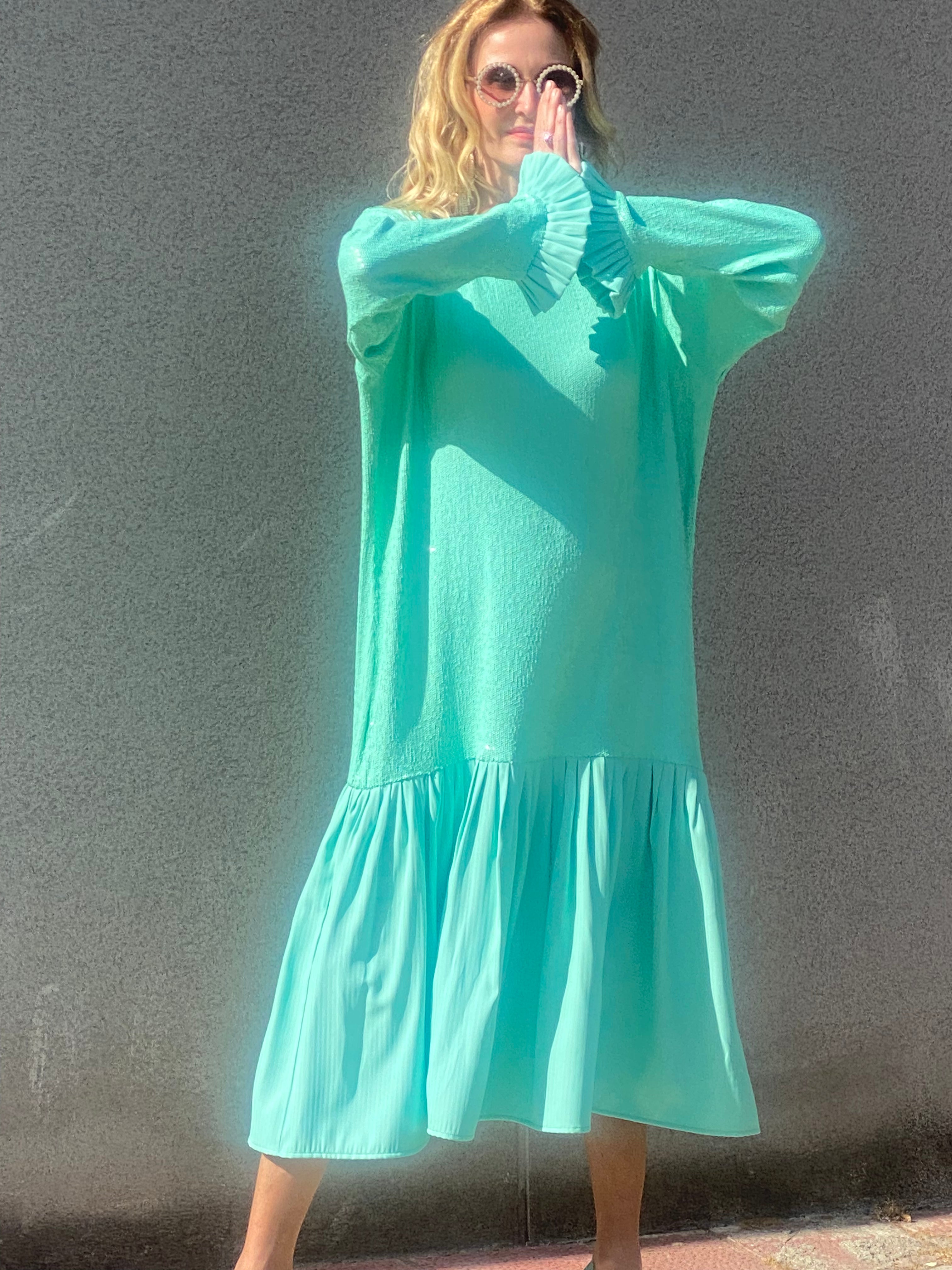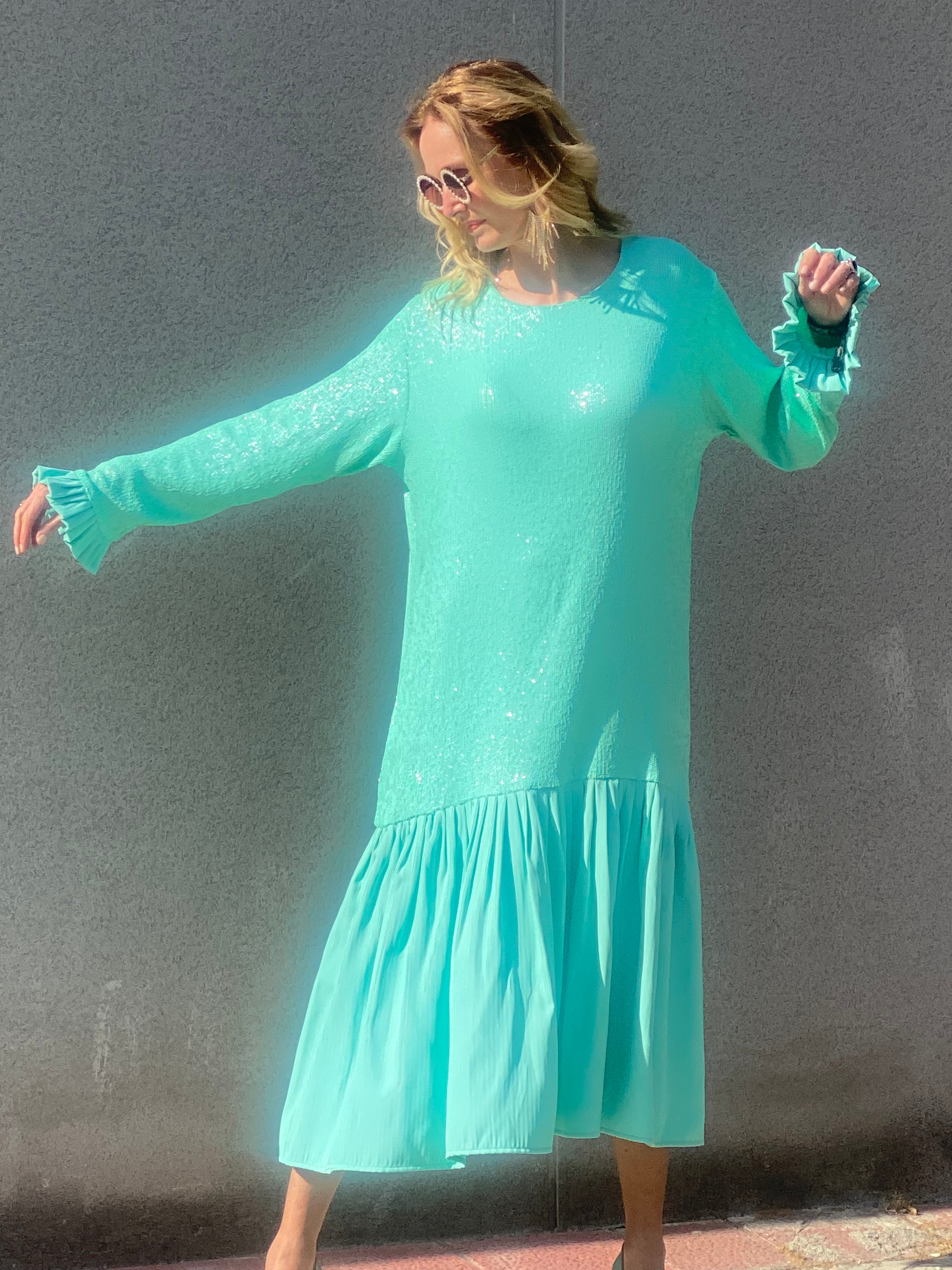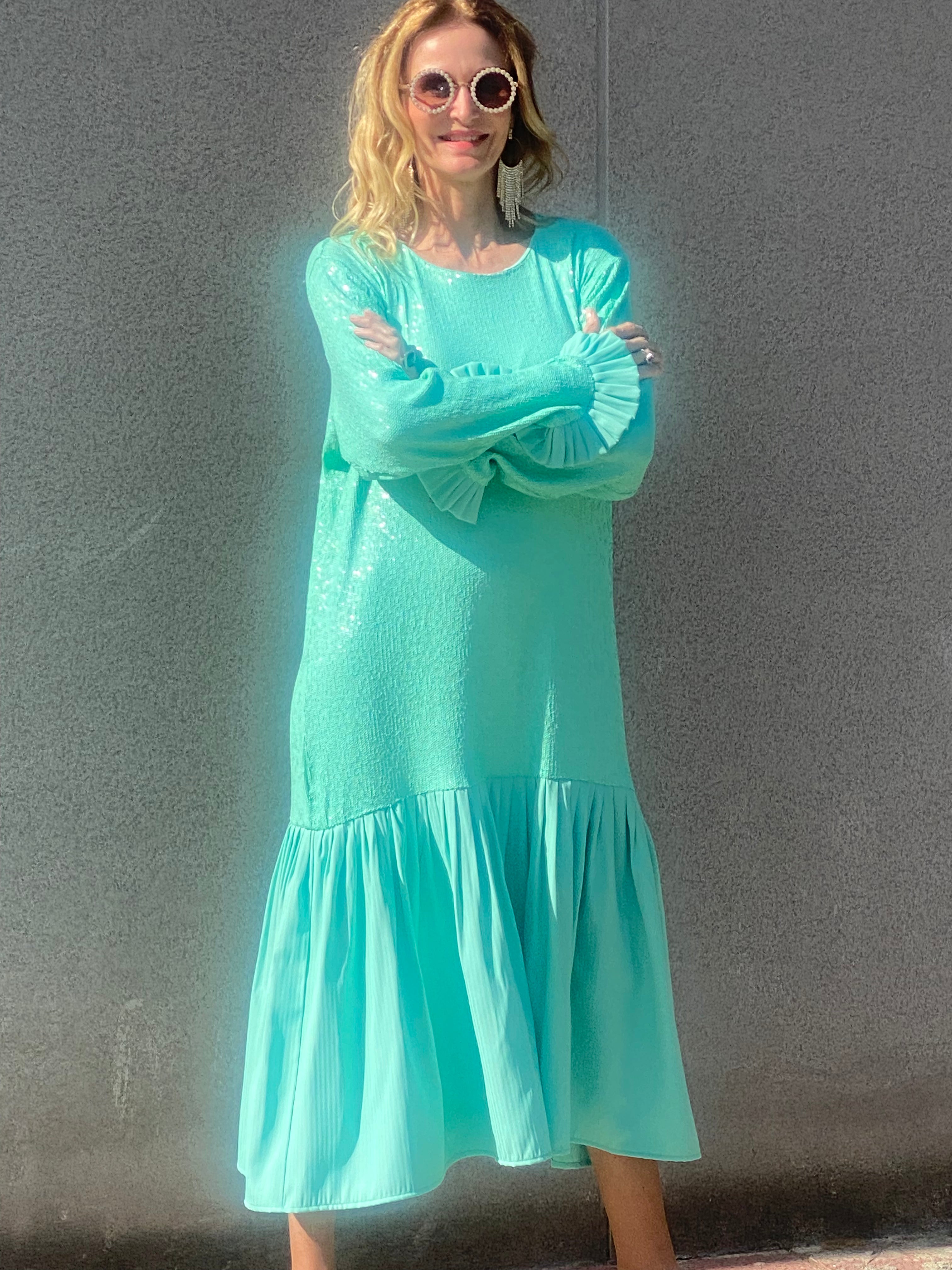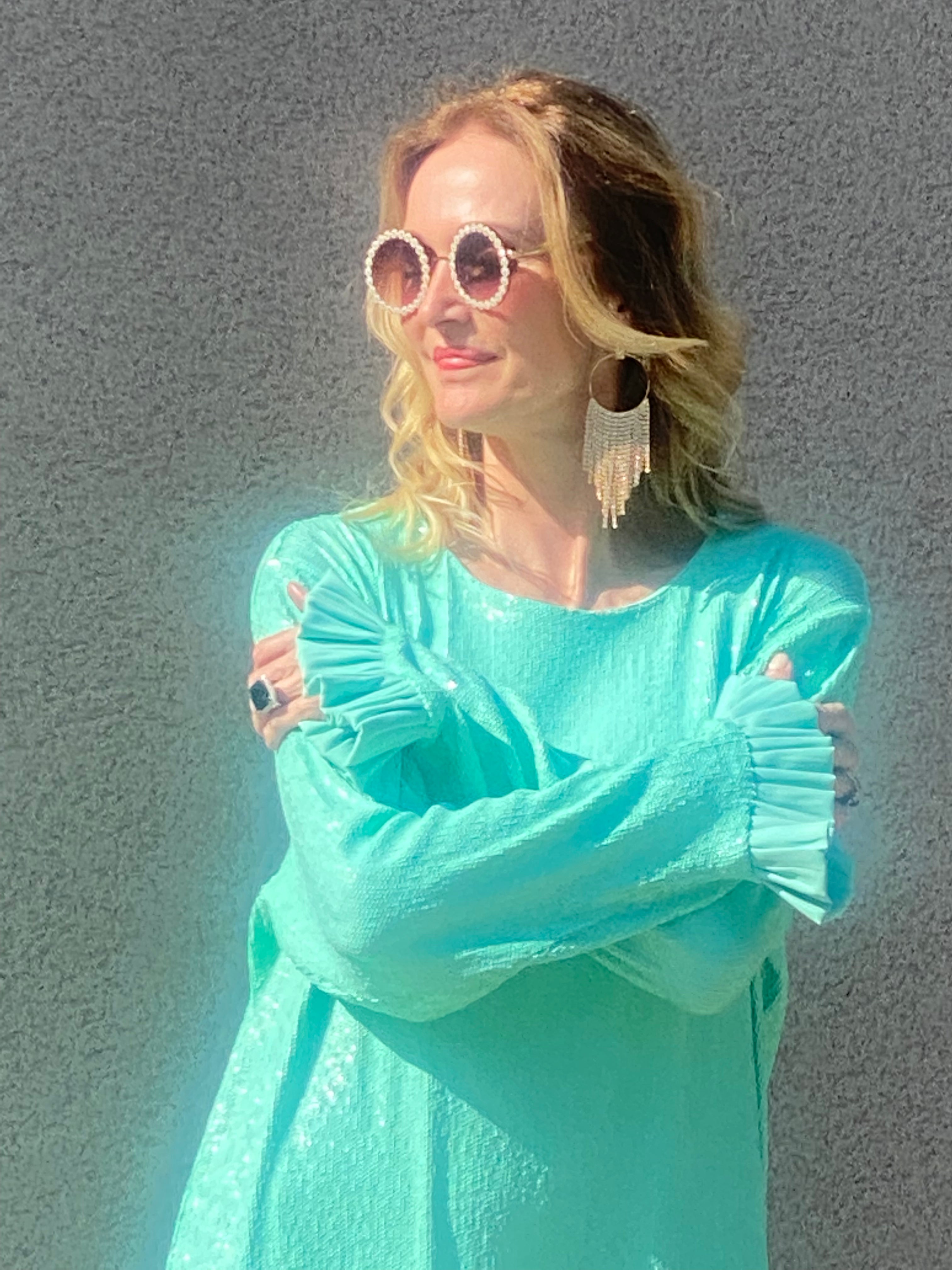 LULU dress in mini elastic sequins LIMITED EDITION THANNAC EXCLUSIVE
Elastic mini sequin dress with tulle ruffle. A comfortable dress for its elasticity and shape. Accepts very exaggerated accessories or headdresses to complete an event or ceremony look. The midi length gives it a touch of elegance as you can see your legs through the tulle ruffle. A very suggestive dress to stand out for its style, and a medium heel or high sandal is recommended. One size equivalent to L/XL CEREMONY, changes are not allowed Designed by THANNAC - LIMITED EDITION. Composition - Size Composition: Sequins One size L/XL The height of the model is 1.80 Wash and care Hand wash Shipping / returns SHIPPING IS FREE and will be sent with 24 hour service by MRW OR ENVIALIA, door to door. Shipping : FREE in PENINSULA in 24/48 hours by MRW or ENVIALIA Due to the characteristics of this product, returns are not accepted. characteristics polyester composition one size hand wash ivory and aqua colors As this is a ceremony model, changes are not allowed. Request additional information to ensure you will like it. Shipping : FREE in PENINSULA in 24/48 hours by MRW or ENVIALIA
Regular price

148.00€

Sale price

92.00€

Unit price

per
10 customers are viewing this product
Elastic mini sequin dress with tulle ruffle. A comfortable dress for its elasticity and shape. Accepts very exaggerated accessories or headdresses to complete an event or ceremony look. The midi length gives it a touch of elegance as you can see your legs through the tulle ruffle. A very suggestive dress to stand out for its style, and a medium heel or high sandal is recommended. One size equivalent to L/XL
CEREMONY, changes are not allowed
Designed by THANNAC - LIMITED EDITION.
Composition - Size
Composition: Sequins

One size L/XL

The height of the model is 1.80
Wash and care
Hand wash
Shipping / returns
SHIPPING IS FREE and will be sent with 24 hour service by MRW OR ENVIALIA, door to door.

Shipping : FREE in PENINSULA in 24/48 hours by MRW or ENVIALIA
Due to the characteristics of this product, returns are not accepted.
characteristics
polyester composition
one size
hand wash
ivory and aqua colors
As this is a ceremony model, changes are not allowed. Request additional information to ensure you will like it.
Shipping : FREE in PENINSULA in 24/48 hours by MRW or ENVIALIA
Compare Color
ivory

water

light-blue

pink
Click On Color / Pattern To Compare, Click And Drag Images To Reorder